WHO WE ARE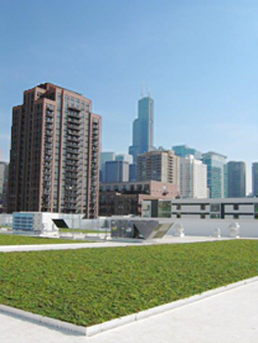 Weatherguard Roofing Co. is an Industrial / Commercial Union Roofing Contractor with the highest quality, professional craftsmanship, coupled with personal service and a personal guarantee. Our roof mechanics are committed to excellence through ongoing in-house training and attendance at manufacture's seminars for safety and proper application.
Through hard work, attention to details and concentrated effort at complete customer satisfaction, makes Weatherguard Roofing Co. a preferred roofing contractor.
Like any company that sells service, the strength of the company is its people. Here at Weatherguard Roofing Co. we have been blessed with some of the best talent in the commercial low slop roofing business.
Weatherguard Roofing's crews have an average work experience of 15 plus years. This experience makes all of our crews competent to handle any jobs and any application. They also pride themselves in their jobsite safety record and good housekeeping. They are committed to excellence through ongoing in house training and attendance at the manufactures training seminars.
OUR HISTORY
Weatherguard Roofing Co. was formed in 1999. Our president Roger Wahl, has been in the roofing business since 1976. Twenty-Four of those years he worked hands-on as a Journeyman, Foreman, and a Superintendent. Although most of his time is spend running the business, its not unusual to see him on a roof working along side a crew.
Our management personnel have an average of over 25 years experience in the roofing industry. The field Foreman Experience averages over 20 years and the craftsmen on the crew's average over 15 years in their trade.
WHAT WE DO
Weatherguard Roofing and the people that work here take pride in the service that we provide. We are knowledgeable in all the low slope, steep slope, and composition roofing systems.
Weatherguard Roofing Co. has serviced many general contractors, business and property owners in the Chicagoland and surrounding suburbs and has very competitive prices. Weatherguard Roofing would greatly appreciate an opportunity to service you on any of your roofing needs, big or small, repairs or replacements.